ABLE MEN | BECOME A MAN AFTER GOD'S OWN HEART
Developing Strong Men of God.
Exodus 18:21 – (Message)- Your job is to teach them the rules and instructions, to show them how to live, what to do. And then you need to keep a sharp eye out for competent men—men who fear God, men of integrity, men who are incorruptible—
Purpose: To Develop Strong Men of God, through Friendship, Fellowship and ultimately Discipleship. We get together once a month because we need God and one another. We foster an atmosphere of Trust and Accountability.


Our Mission.

We empty ourselves of what we know or thought we knew about being a man. We come together, to grow together. We are the Kings and Priests of our homes. Therefore, it is important to know who we are in Christ, and to be transformed by the renewing of our minds. We will discuss and deal with real life challenges and overcome them together in a safe environment. We will be developed as godly men. We will move from childish children and maturing sons to faithful fathers. We humbly submit ourselves to the Word of God, to our Man of God, (Pastor Wallace) and to one another.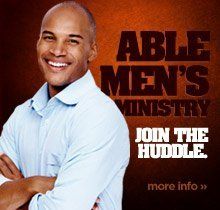 We Are Committed to God We Are Connected to Leadership
We Are Men of God, Called of God for the Glory of God
We Are Strong enough to confess our weakness and recognize our need for the Holy Spirit
We Are Created in His Image and After His Likeness
We Are Not Perfect but are being Perfected through the Word and wisdom of God, and Life Experiences
We Are Not Sinless but we sin less and less and less
We Are Free to be who He created us to be
We Touch every life with the love of Christ, through knowing Him and making Him known
We Read and Study the Word of God
We are Accountable, therefore, We Are Able Men of God
As iron sharpens iron, so one man sharpens another.
Proverbs 27:17